5 Uses for Custom Lanyards in 2023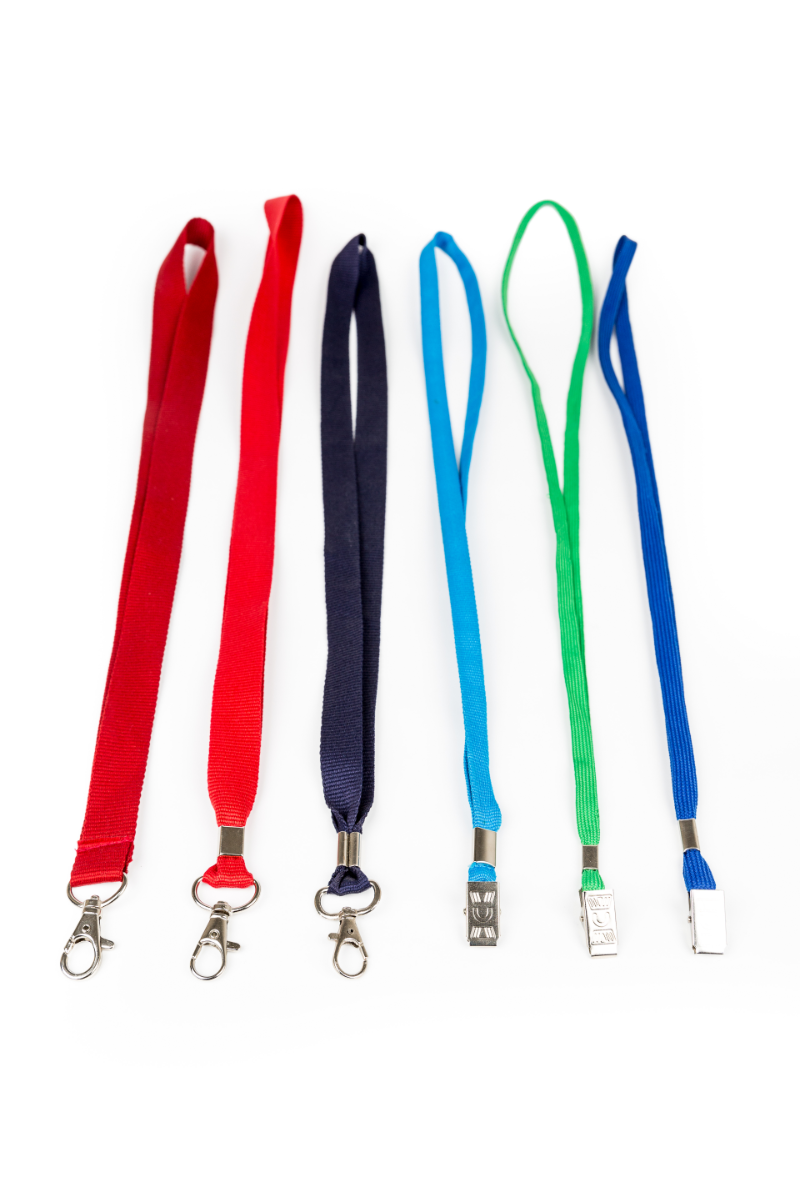 Custom lanyards are more than just a simple strap to hold your ID or badge. They have become a versatile and practical accessory that can be used in a variety of ways.
From business expos to music concerts, you've likely seen an array of colourful lanyards being worn by attendees and staff.
In this blog post, we'll explore 5 ways to use custom lanyards in 2023.
1. Staff Lanyards
Staff lanyards can increase workplace security by clearly showing who is and isn't a member of staff. This can be helpful for customer-facing businesses as it allows customers to quickly identify staff members.
Attaching an ID card to the bottom of a staff lanyard further enhances security by letting people identify the staff member and their credentials.
Staff lanyards are also useful in workplaces that have restricted areas with potential hazards.
No staff lanyard? No access.
2. Corporate Events
Custom lanyards make the perfect accessory for corporate events such as conferences, exhibitions and awards ceremonies.
In these settings, custom lanyards can have two main functions. Firstly, they enhance security by making it easy to identify and validate the credentials and access levels of attendees.
Secondly, lanyards custom printed with company branding can act as a form of cheap and effective marketing. The more staff in attendance at the event, the more your brand is visible to everyone else!
So, if you have a corporate event coming up, be sure to invest in custom lanyards that look good and show off your brand in all its glory.
3. Educational Settings
Lanyards also have a variety of uses in education settings. For example, to:
Hold access cards to let students or staff enter restricted buildings.

Hold locker keys so students don't lose them.

Hold payment cards for food purchases at lunchtime.

Hold name badges for new students or staff members.
Lanyards with safety breakaway clips provide a safe option for younger school pupils, preventing emergencies in the playground. SKE Direct offers all lanyards fitted with a safety breakaway for added safety.
If you need lanyards for education, don't forget to check out our range of pre-printed lanyards which includes Sixth Form lanyards, Student lanyards, Parent lanyards and Staff lanyards.
4. Music Festivals
Lanyards have become a staple of music festivals, serving a variety of purposes. You could have custom lanyards for backstage passes, VIP area passes, camping zone passes, and so on.
By using custom printed lanyards, event organisers can ensure operations run smoothly and that only those with the necessary credentials are accessing certain areas.
At SKE Direct, we already have a range of pre-printed lanyards that are perfect for the needs of a music festival. Take a look at our Event Staff lanyards, First Aid lanyards, Security lanyards, Volunteer lanyards and more.
5. Medical Exemptions
Medical exemptions are becoming increasingly prevalent today, and custom lanyards offer a practical and discreet way for individuals to carry their medical information with them at all times. Wearing your medical exemption card around your neck makes it easy to quickly display when you need to show it and put it away when you don't.
Our custom lanyards at SKE can be personalised with any information you need to include. This makes them perfect for carrying medical exemptions.
(We also stock NHS lanyards for medical workers).
Where to get custom lanyards and ID cards
You can get high-quality custom lanyards from SKE Direct. Choose from popular designs or create your own. Simply order and pay on the website, send your design details, and approve a proof before production.
If you need a custom lanyards UK supplier to provide high-quality and reliable lanyards, look no further than SKE Direct sales.