How To Print Your Own ID Cards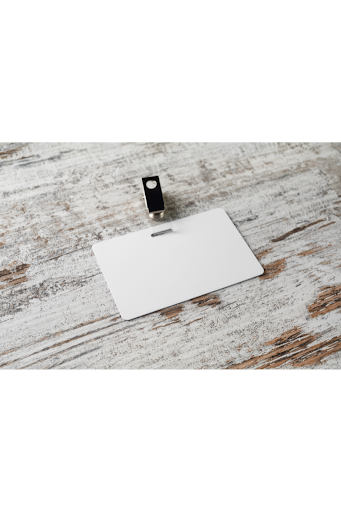 In today's fast-paced and dynamic business world, having a reliable and efficient ID card printing solution can be a game-changer.
With the ability to print your own ID cards, you no longer need to rely on and pay for external companies to do it for you. These days, all you really need are some blank cards, a plastic card printer and a design to upload and print.
And it's not just ID cards, a plastic card printer can be used to print customised access cards, loyalty cards, membership cards and more.
In this short guide, we'll explain how to print ID cards for yourself.
Step One- Purchase the right equipment
The first step to printing your own ID cards is to purchase the right equipment. You'll need blank cards, a plastic card printer and design software to create and upload your designs.
There are a variety of card types available, for example blank white cards, magnetic stripe cards, coloured cards, and even different thicknesses, so be sure to do your research.
When it comes to choosing an ID card printing machine, there are many options available on the market. Factors to consider include whether you need monochrome or full-colour printing, single vs dual-sided printing and lamination capabilities. It's important to do thorough research to find the best printer for your specific needs and budget.
Step Two - Create a design
Using design software, create a design for your ID cards that includes relevant information such as names, job titles, and company logos, or maybe something more complex if you're printing something like a loyalty card.
Most plastic card printers come with dedicated design software, but you can use other alternatives for your designs. Canva, for example, now offers a free online ID card maker and can also be used for more complex designs.
Whatever the purpose of your printed cards, make sure your design is clear, readable, and suited to its purpose.
Step Three- Print your ID cards
With your design ready and your printer and supplies in place, it's time to start printing your ID cards.
Load up your printer with blank plastic cards and make sure you're following the manufacturer's instructions for your specific printer. Once your printer is set up, you'll be amazed at how quickly and easily you can produce professional-looking ID cards right from your office or home just by hitting the print button!
Step Four- Laminate your ID cards (optional)
Adding a laminate layer to your printed ID cards can help protect them from wear and tear, extending their lifespan.
Some ID card printers come with built-in laminators, so be sure to check your printer's specifications to see if yours has one. If your printer isn't equipped with this feature, use a laminating machine and pouches to apply a protective layer to your printed cards. This small step could prevent you having to repeatedly print new ID cards due to wear and tear.
Get ID card printers from SKE Direct Sales
SKE Direct has everything you need to start making printed ID cards. Choose from a wide range of blank plastic cards, cards with magnetic stripes, ID card printers and more printing accessories from the ID experts you can trust.
Be sure to check out our ID Card Printer Bundles- including everything you need to start printing your own cards right away at great prices.