The Best ID Card Printer Bundles of 2023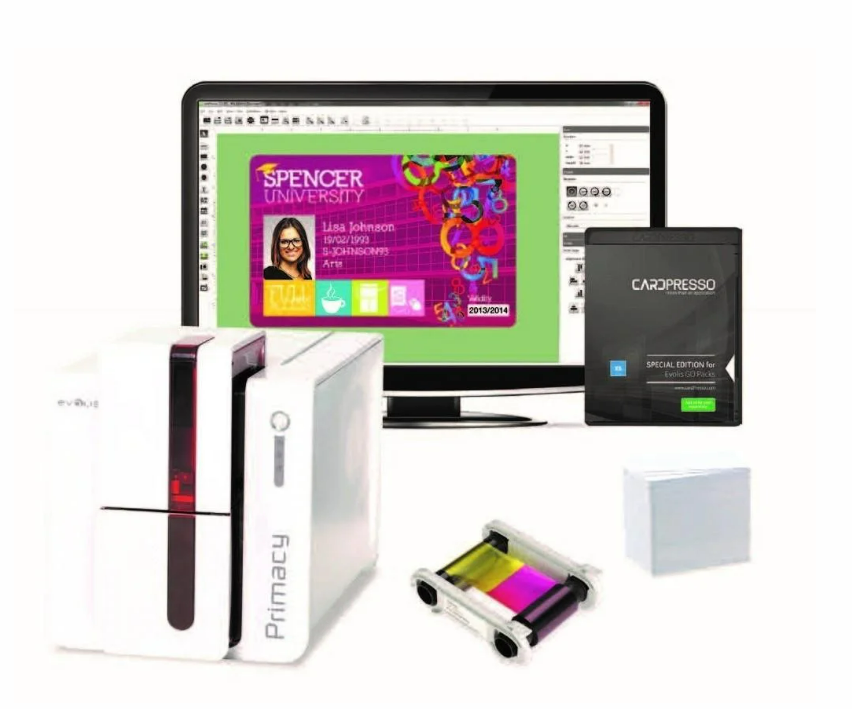 Are you looking for an efficient and cost-effective way to print your own ID cards? If so, investing in an ID card printer bundle is an excellent option.
But what exactly is an ID card printer bundle? And what features should you look for when searching for the right one?
In this blog post, we'll guide you through everything you need to know.
What is an ID Card Printer Bundle?
An ID card printer bundle includes all the necessary components to start printing your own ID cards. These bundles usually include the ID card printer, software, ribbons, blank cards and sometimes even a camera.
The main advantage of buying a bundle is that you have everything you need in one package, eliminating the need to purchase individual components separately. This can save you time and money in the long run.
What to Look for in an ID Card Printer Bundle?
When searching for the right ID card printer bundle, there are a few key features to consider.
Let's take a look:
Print Quality
The print quality of your ID cards is critical, especially if they contain personal information or photos. Make sure to look for a bundle that includes a printer with a high resolution, such as 300 dpi (dots per inch). This'll ensure your cards look professional and high quality.
Printing Volume
Consider the number of ID cards you plan to print per day, week or month. If you need to print a large volume of cards, look for a bundle that includes a printer with a high printing speed.
Connectivity
Ensure the ID card printer you select has the connectivity options that you need. If you plan on printing from multiple computers, a networked printer with an Ethernet port may be a good option. USB connectivity is also a must-have.
Card Thickness
Consider the thickness of the ID cards you plan to print. Some ID card printers may only be compatible with thinner cards, while others can handle thicker cards for added durability.
Software Compatibility
The software included in the bundle should be compatible with your operating system and user-friendly. Make sure to check the compatibility before making a purchase.
Warranty and Support
Make sure to check the warranty and support offered by the manufacturer. A good warranty can provide peace of mind and help you get any issues resolved quickly.
Price
ID card printer bundles can vary significantly in price. Make sure to compare prices and features across different bundles to ensure you are getting the best value for your budget.
Get ID Card Printer Bundles at SKE Direct Sales
Investing in an ID card printer bundle can be an excellent choice for businesses or organisations that need to print their own ID cards. This guide has given you some things to consider when searching for the right bundle for your needs.
At SKE Direct, we offer a range of ID Card Printer Bundles to suit all budgets.
Our fully-equipped printer bundles come with everything you need to start printing right away, including a printer, blank plastic cards, print ribbons and printing software. Check each bundle for all inclusions.
The ID card printers stocked by SKE Direct are user-friendly with intuitive controls and a straightforward setup. The supplied software makes it easy to design and print professional looking ID Cards on demand.
Each of our ID Card Printer Bundles comes with free UK delivery. Next business day delivery is also available via UPS for an additional charge.
For more ID cards, printers, accessories and printing services, check out SKE Direct Sales to see how we can help you.