Where Can I Get Custom Lanyards Made?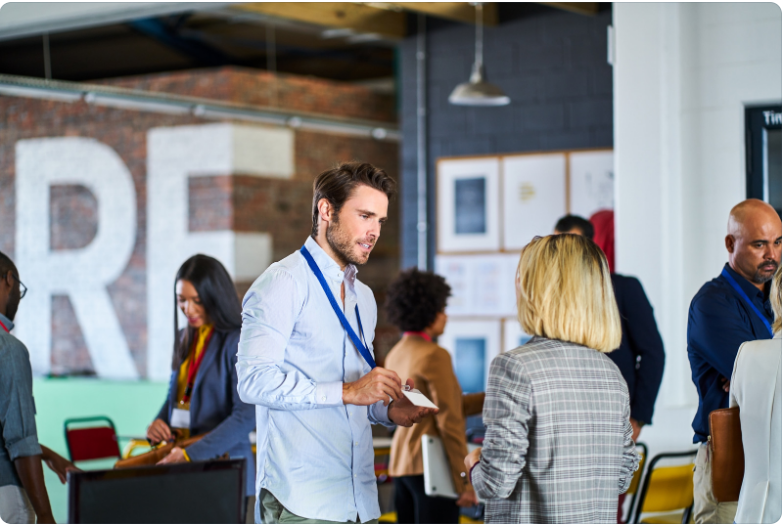 Custom lanyards are versatile tools. Not only are they practical, but they're also great for branding and promotion.
In this guide, we'll explore the benefits of custom lanyards and introduce SKE Direct Sales, a leading provider of high-quality custom lanyards.
Whether you need lanyards for your business, organisation or event, we'll show you how SKE Direct Sales can meet your needs with your very own personalised lanyards.
Benefits of Custom Lanyards
Custom lanyards offer numerous advantages for businesses and organisations, for example, they:
enhance brand visibility,
create a professional image,
promote employee identification and security,
serve practical purposes.
Custom lanyards can be customised with logos, slogans and colours to align with your branding goals and make a lasting impression on customers, employees or event attendees.
Introducing SKE Direct Sales- Custom Lanyards Made for You
SKE Direct Sales is a trusted provider of custom lanyards, offering a wide range of customisation options to suit your specific needs. With their expertise in design and manufacturing, they ensure high-quality lanyards that reflect your brand's identity.
Customisation Process
Here at SKE Direct Sales, we simplify the customisation process, allowing you to design your lanyards effortlessly. With a variety of colours, sizes, and attachment options, you can create personalised lanyards that are truly unique and well-made.
Simply head to our Custom Lanyards category, choose a blank lanyard, place your order and pay, then email the details you need printed to artwork@skedirectsales.com. We'lll send you a proof to confirm before we print and send the final product.
With our sublimation printing, we can print almost anything onto a lanyard. You can have plain text or complex logos and colours, even photos! We work to Pantone references, so almost any colour is available
We print lanyards from quantities of 25, so they are available to any organisation, business and in education. To see some sample lanyards, contact us by clicking here.
How Much Do Custom Lanyards Cost?
SKE Direct Sales offers competitive pricing on custom lanyards. Our lanyards are available in bulk quantities of 25 upwards, meaning you'll save on each one. Our popular 10mm custom lanyards come in packs of 50, with each lanyard costing just over £2! This allows businesses and organisations of all sizes to benefit from high-quality custom lanyards without breaking the budget.
Final Thought
Custom lanyards play a crucial role in branding and promotion, and SKE Direct Sales are experts at creating lanyards tailored to your specifications. With our knowledge and commitment to quality, we guarantee high-quality lanyards that represent your brand effectively.
By choosing SKE Direct Sales, you gain access to a seamless customisation process, extensive material options, competitive pricing and exceptional customer service.
Whether you need lanyards for your business, event or something else, SKE Direct Sales is the go-to provider for professional, visually appealing and durable custom lanyards.